[center]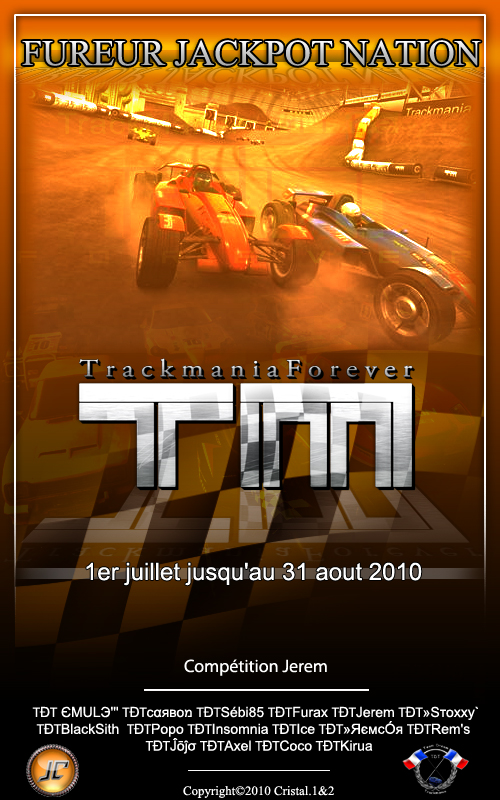 [/center]
[center]
[center]This competition on stadium will take place over 2 months and the environment "Stadium" will be the only one to intervene.
There will be 100 maps to match 2 months.
The beginning of this competition will begin on Thursday, July 1st at 10:00 am and will finish on Saturday, August 31st at 11:00 pm.
She will consist of Maps Stadium, and only Stadium.
The server will take place in the form of " Time Attack of 7 minutes " and you will have to make your best time to climb so on the classification.
Each can play when he will want him and as he will want him. You are not obliged to be present for the beginning of this competition.
No hen and division will be set up.
The classification of the competition will be reckoned by means of " server rank ".
And the rewards will be given on August 31st or September 1st.
We shall have a server 24 hours a day located in France / Lorraine / Meurthe-et-Moselle : Fureur Jackpot | Nation.
No registration must be made.
The more there is of donations made for the server, the more the rewards will be raised.
100 first ones of the server will be rewarded.
http://tmn-tournoi-tmu-en.xooit.fr/
[/center]